Seashore Serenity on the Olympic Peninsula
We all have what we call our "happy place." That place where you can go either physically or mentally to connect with yourself and with nature and just be yourself. For me that happy place is walking along a beach in the Pacific Northwest.
Some of the wildest and most unpopulated beaches in the country are basically just around the corner from me in Sequim. A walk on the beach is way to unplug, slow down and breathe the fresh air while watching passing bald eagles and shore birds.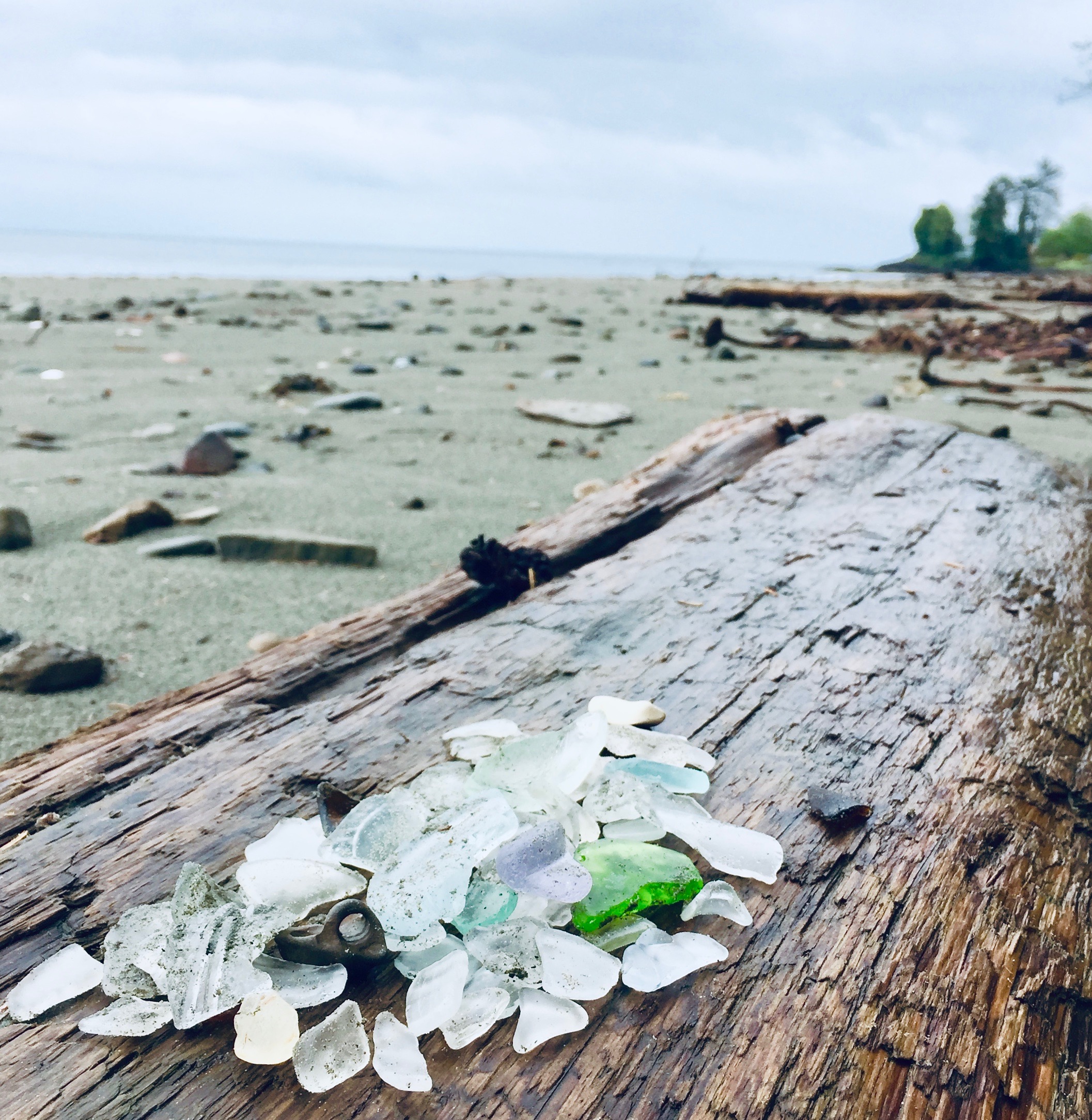 Several of my best finds for my assemblage artwork pieces come from walking the beaches of the Olympic Peninsula. This is a stretch of wild windswept beach near Sekiu, WA called the Chito Beach Resort. I walked this beach numerous times on a recent stay here and found a myriad of cool shells, driftwood and beach glass.
Below is a photo of my piece titled, "Harnessing the Wind." I had a fun idea to take it on a "field trip" to the beach. I was inspired to make this because I saw in my mind, a Viking ship when I found the piece of driftwood that makes up the body of the ship. The beach glass adorns the front and give it sort of a gargoyle face. The sails are made from bark found at the beach and also from my birch tree. Every time I go to the beach, I am inspired to make art.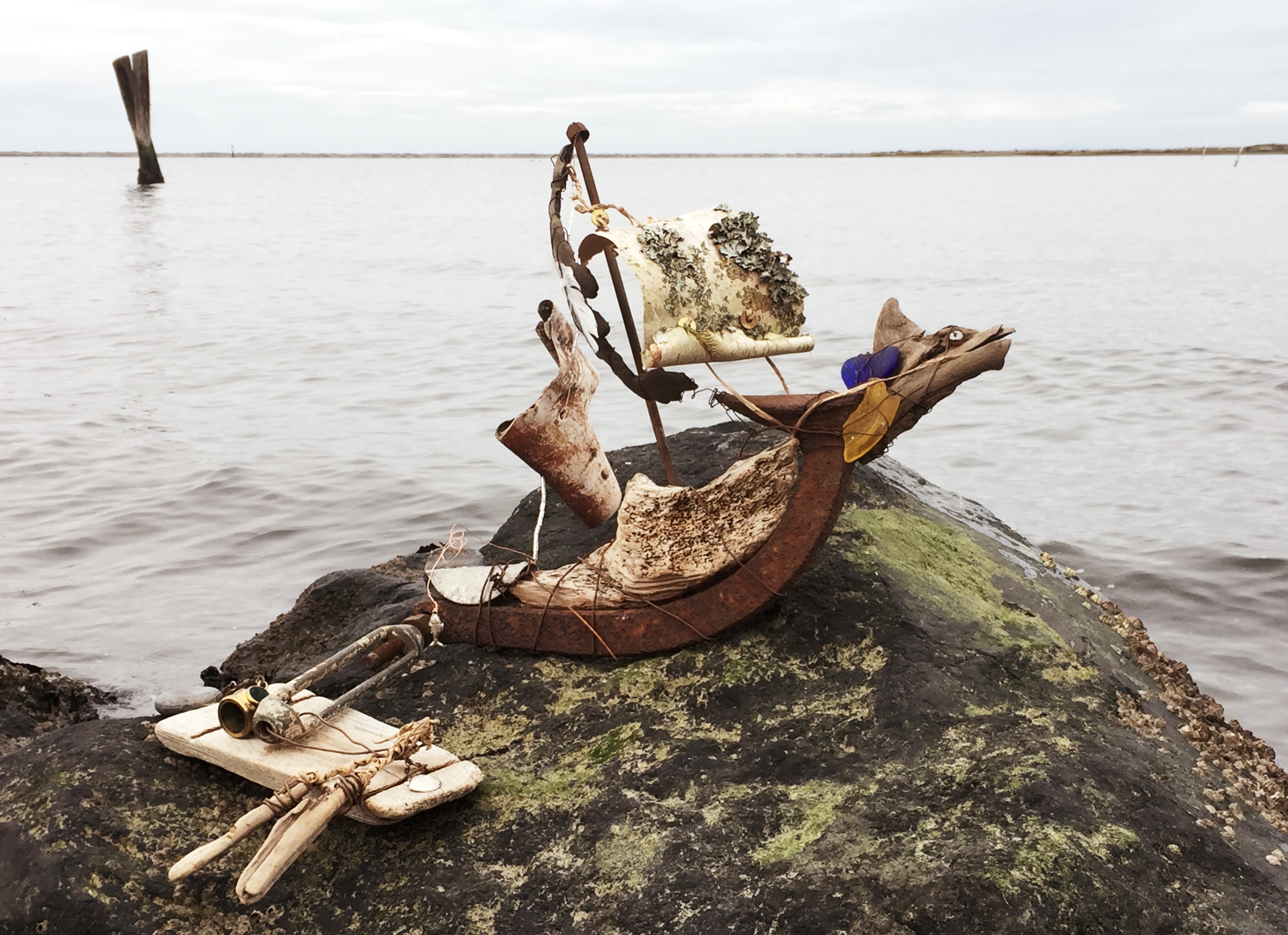 As I wear my other hat as a Realtor, one of the best things about my job here on the Olympic Peninsula is the opportunity to represent some truly stunning homes.
My new listing on no-bank waterfront in Sequim is no exception. 32 W Seashore Lane offers one of the most amazing private beaches I have seen since I have been here. Unstoppable views of the Dungeness Lighthouse, passing ships, Mount Baker and the San Juans are a feast for your eyes.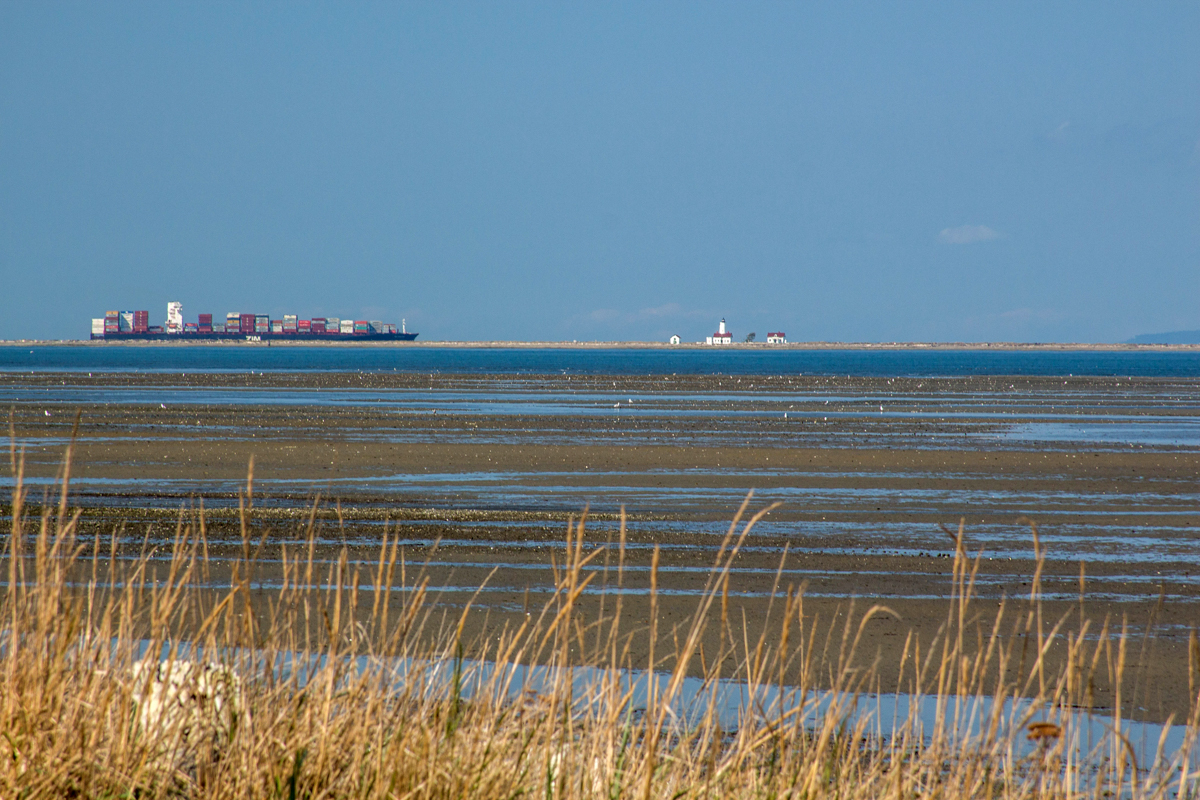 Serenity can be yours as you relax and unwind in this private and quiet magical setting where the ebb and flow of the tides juxtaposed against the ever-changing sky provide the backdrop for your quintessential Pacific Northwest life. Click here to view a short lifestyle video of this home.
Whether your "happy place" is near the sea, near the forest or near the mountains, you can find it here on the Olympic Peninsula and I would love to help you! Learn more about me at www.olympicpeninsulahomeseller.realtor.